Take Your Website to The Next Level with Suki Pro
Upgrade your websites with more awesome features in
Only $59 for unlimited websites
More features — more options — more awesome!
Build more advanced and stunning header layout with some new additional elements.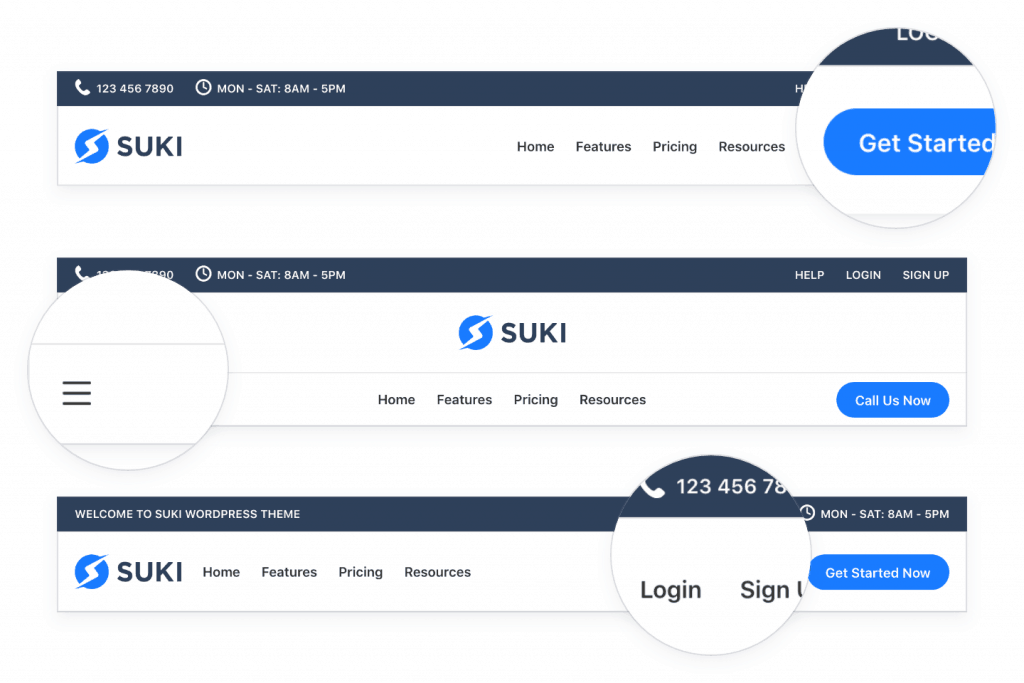 Show your header elements vertically stacked using Vertical Header with 4 available layouts:
Merge your header sections seamlessly with the page content and use stunning transparent background color.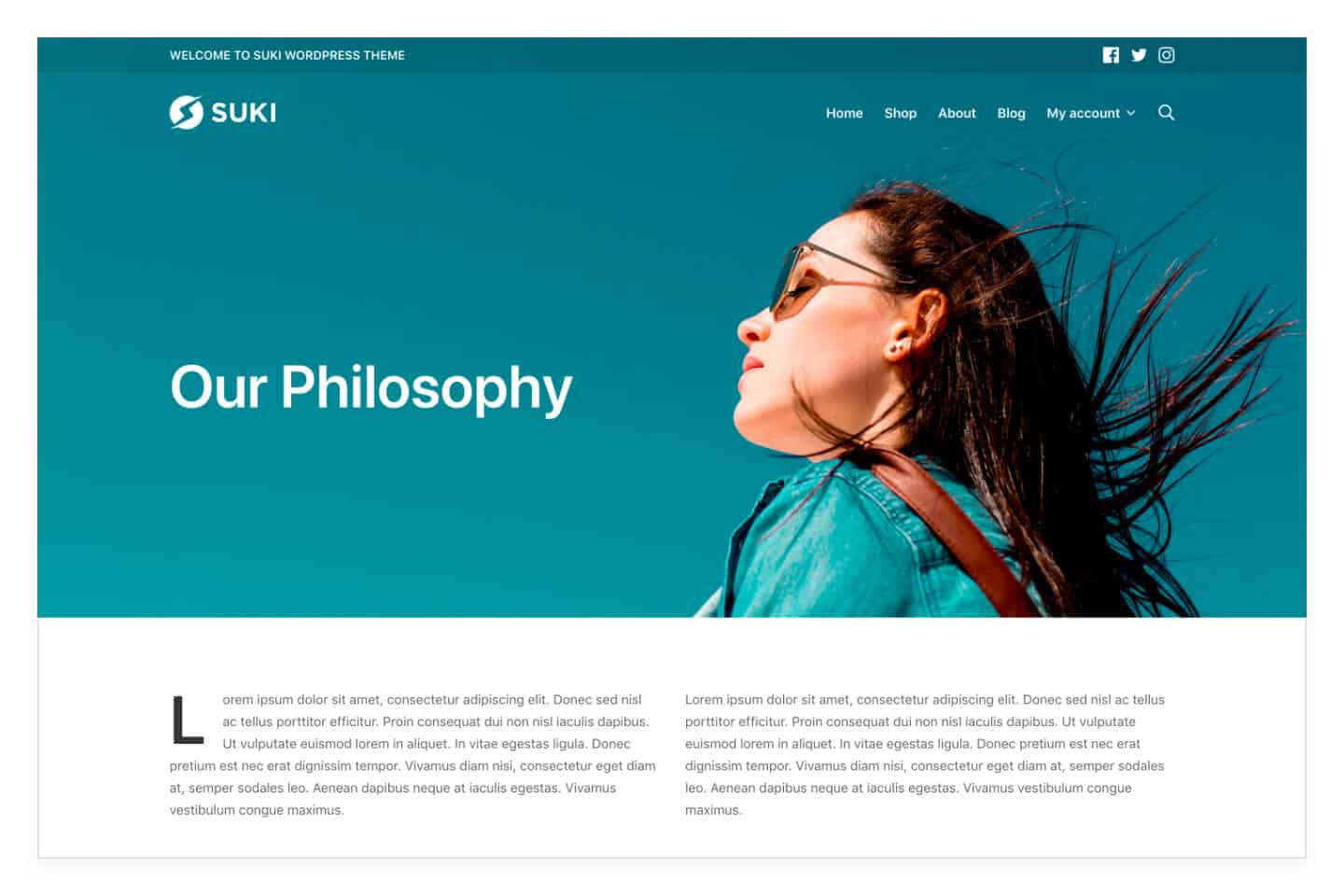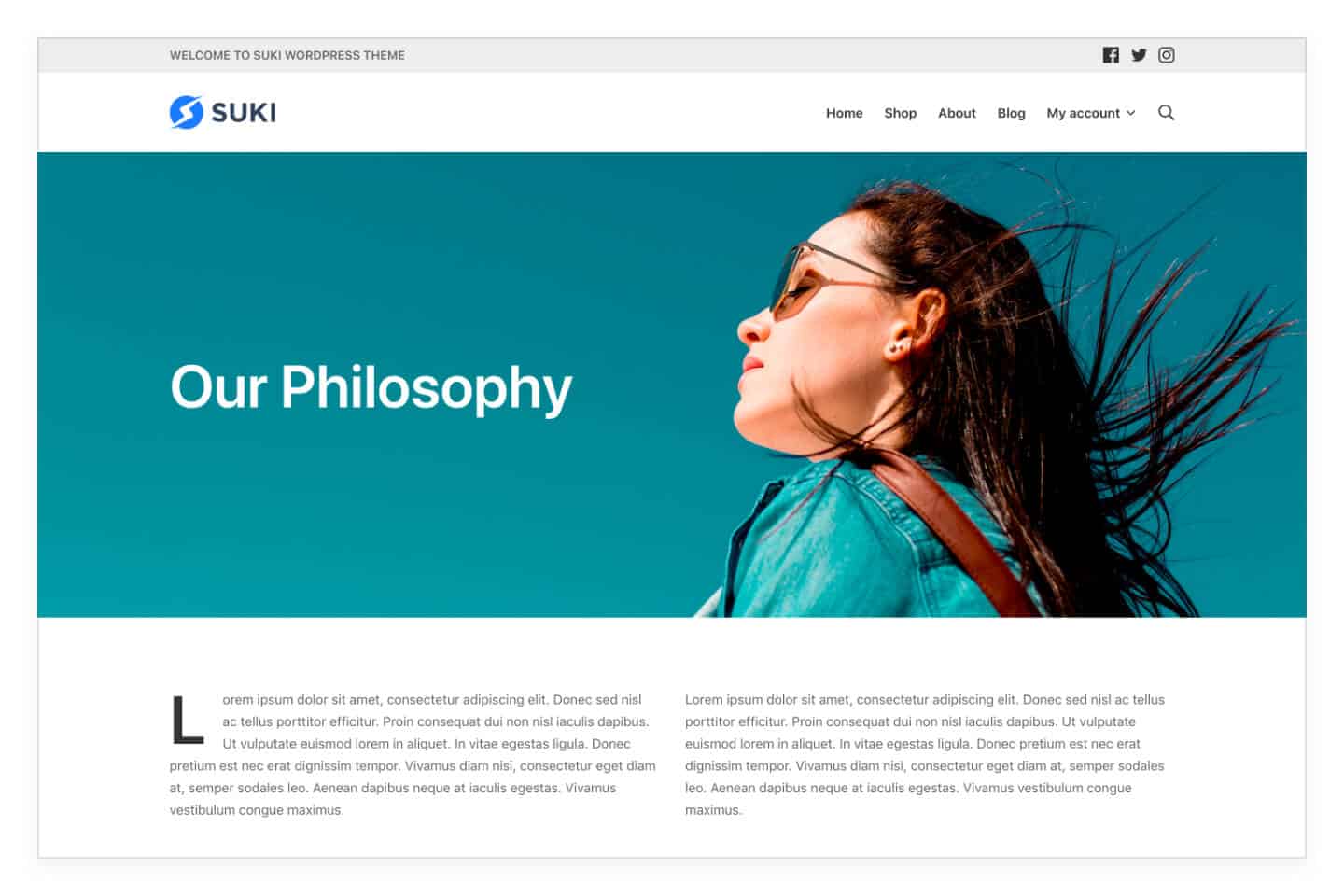 Make the header section stay visible and accesible wherever the users scroll through the page.
Use different header color scheme that fits into the contrast of the page content.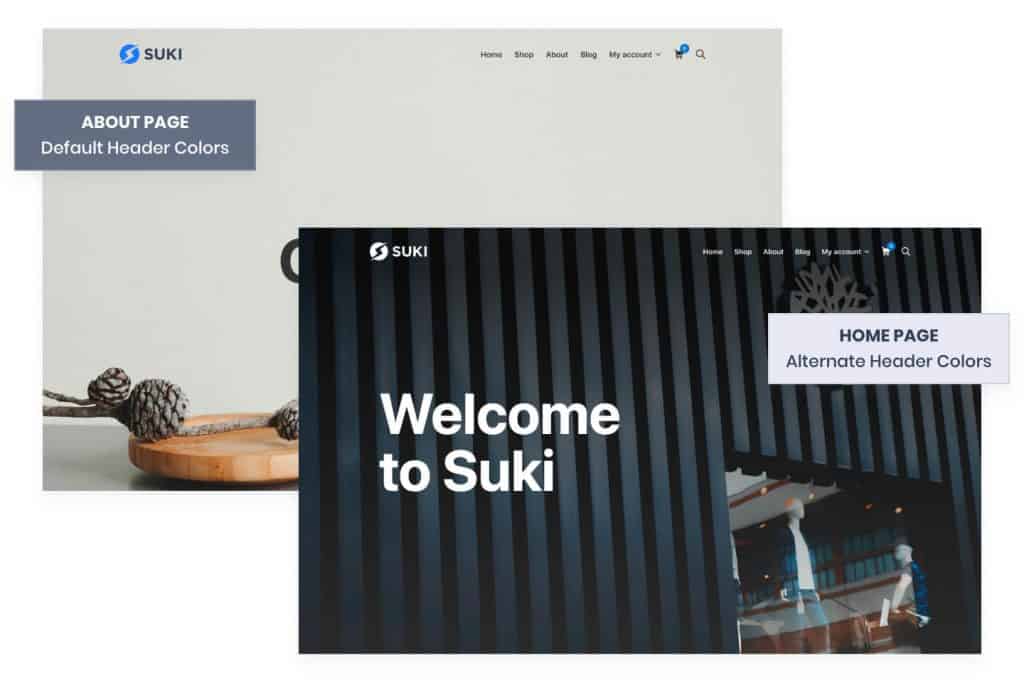 Impress your visitors right from the beginning even when the page is still loading.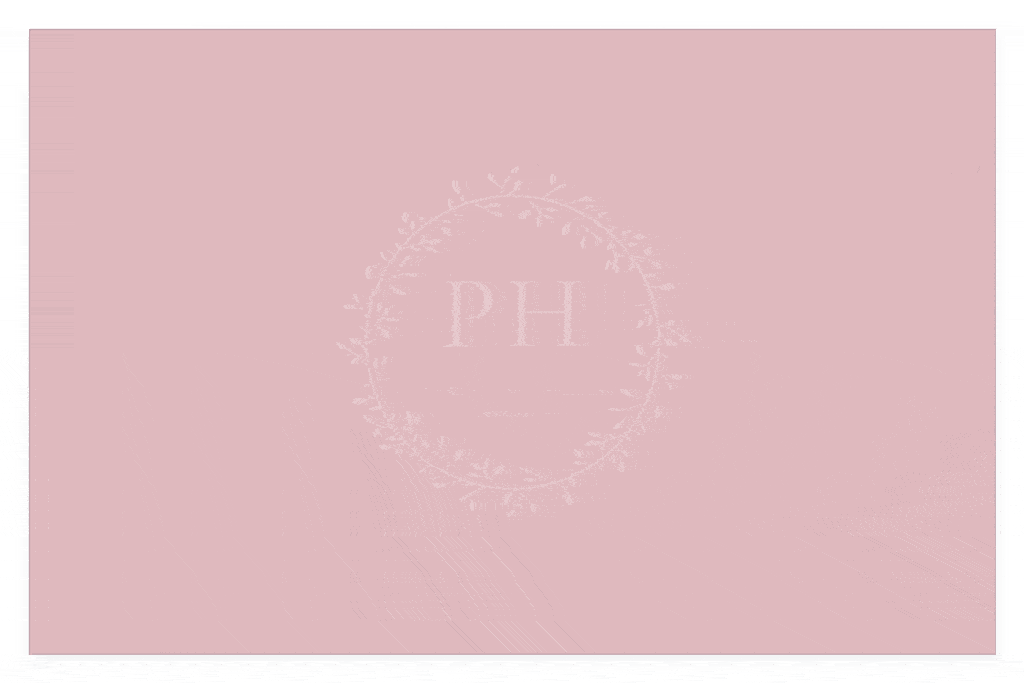 Insert additional custom content on your page. The possibilities are endless!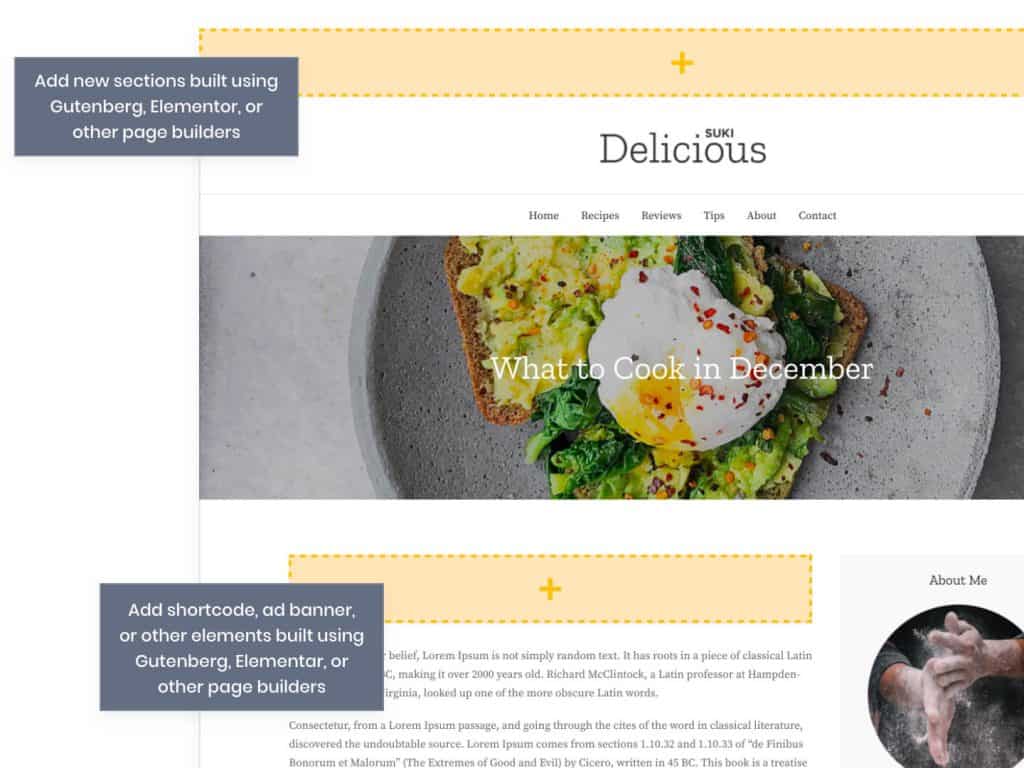 Assets & Branding Modules
Upload as many custom fonts as you want to use in your design. Make your typography more stand out with your favorite fonts.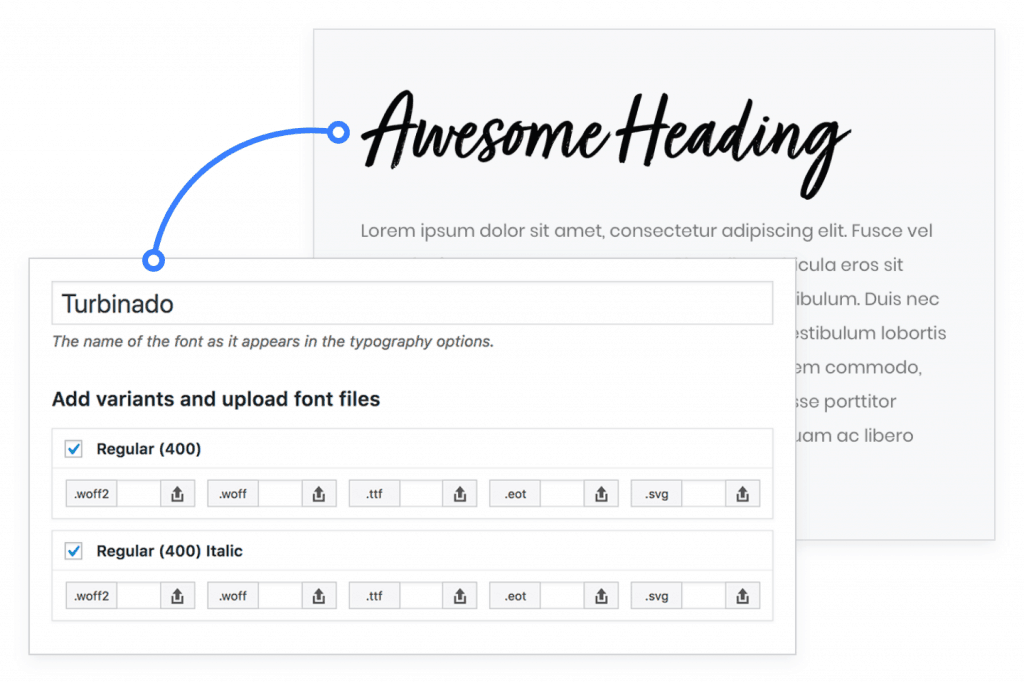 Replace theme's default icons with your custom icons. You can also add more social icons for the social links widget/element.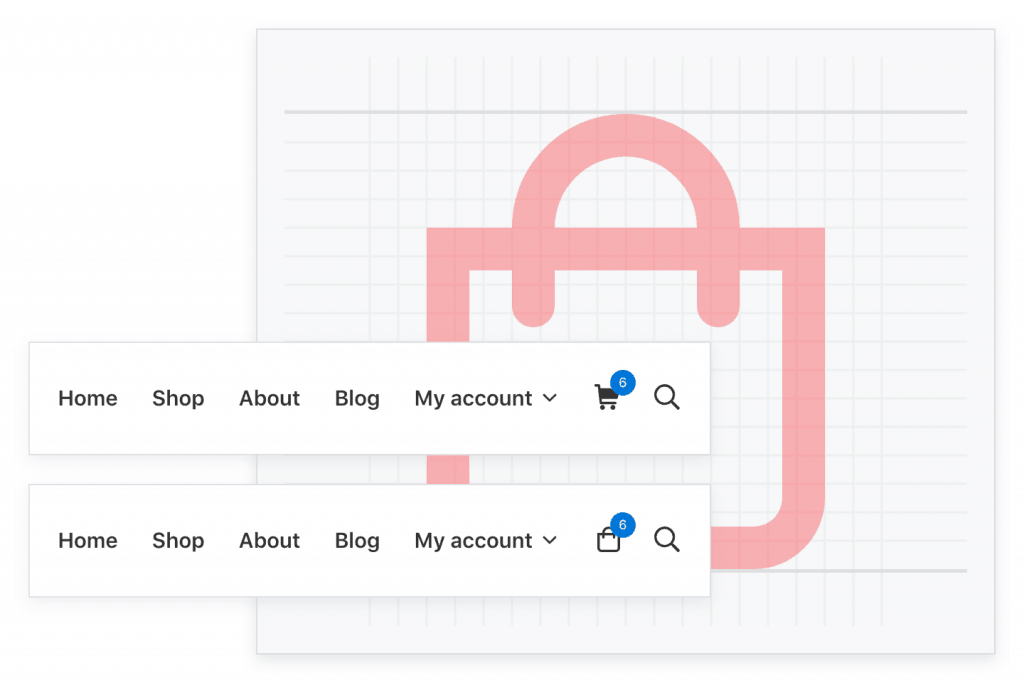 Building websites for clients? You can replace all Suki original branding with your own personal or company branding.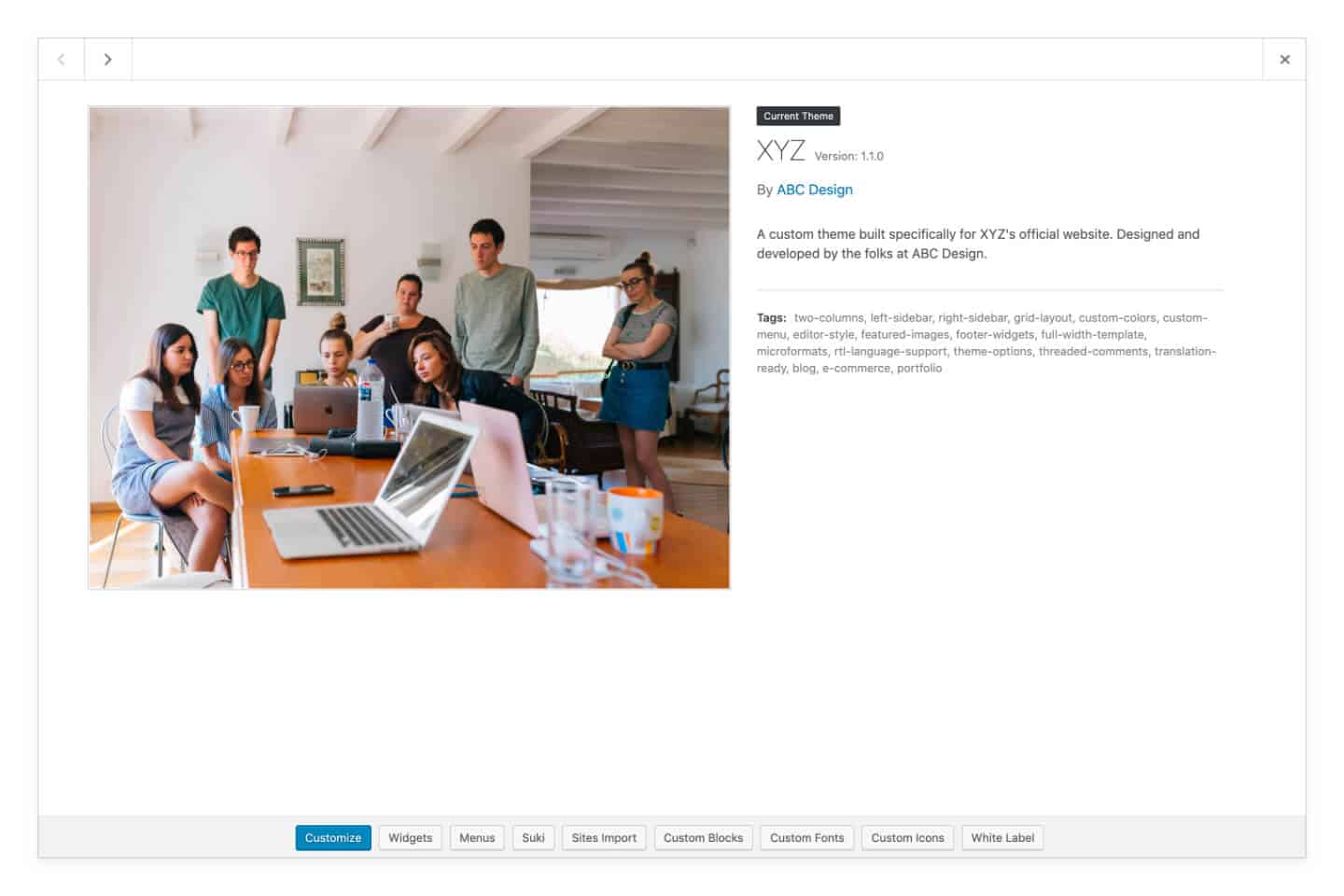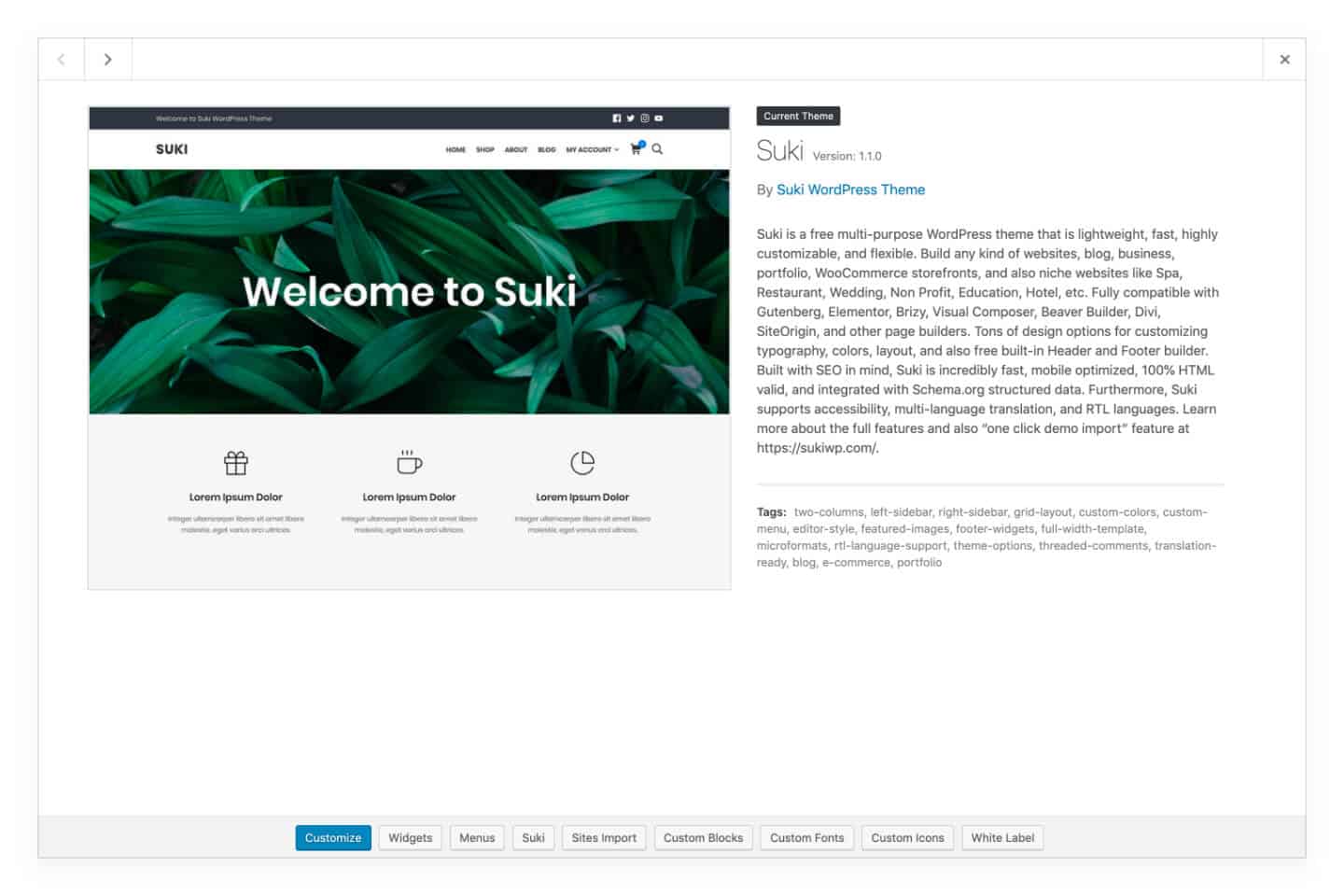 Enhance your blog page with the new additional layout options.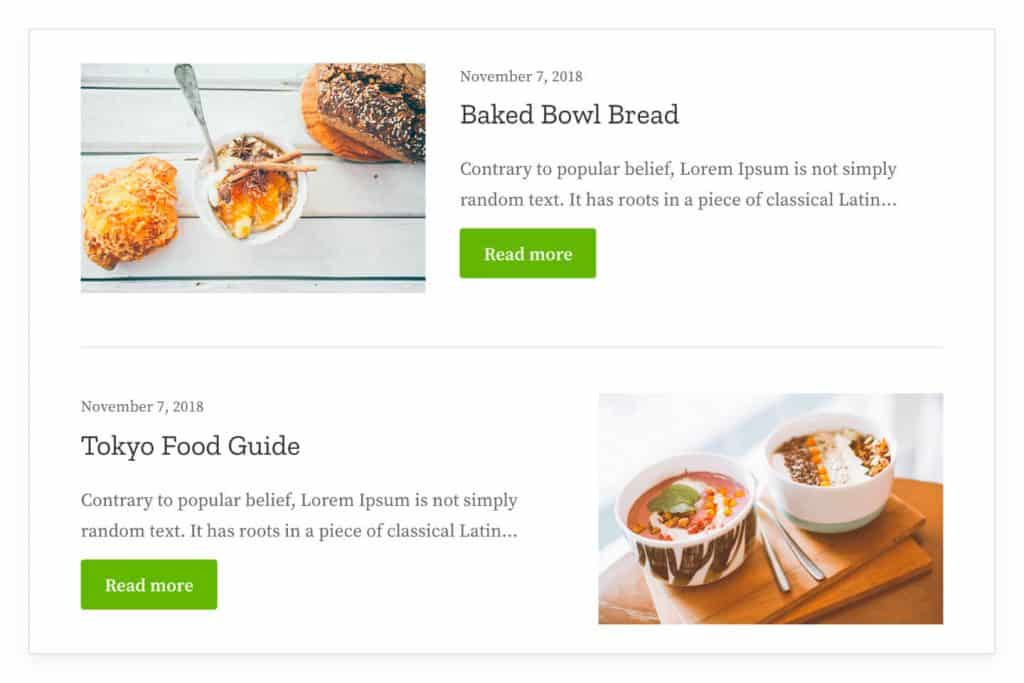 Let your visitors easily find out the best content on your website using an attractive slider, carousel, or grid layout.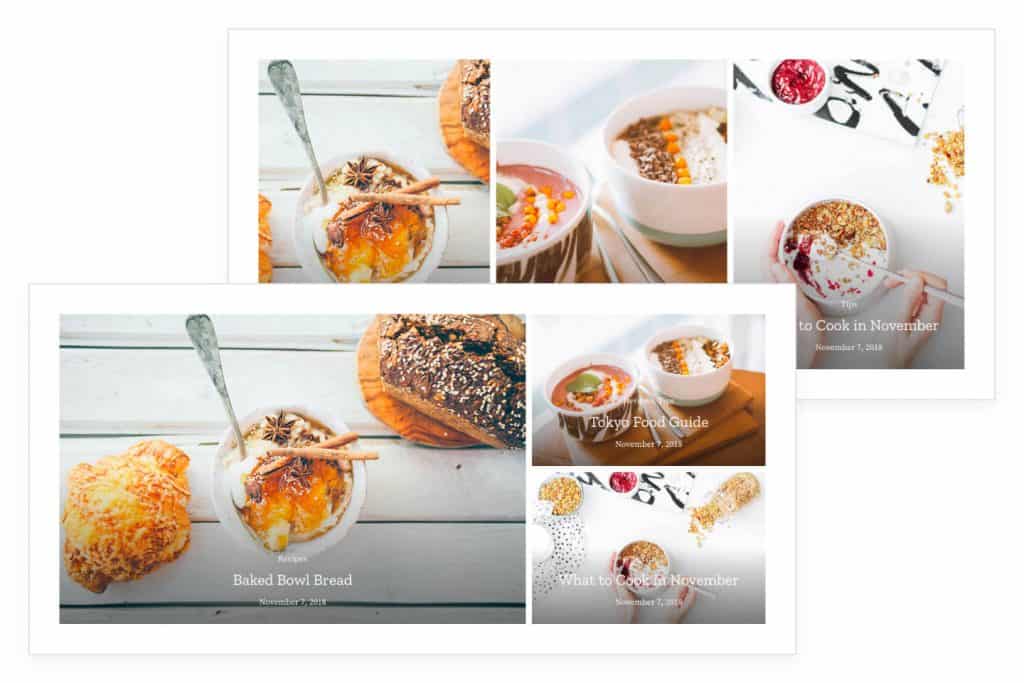 WooCommerce Integration Modules
Empower your WooCommerce store with more engaging and high-converting features that helps boosting your sales.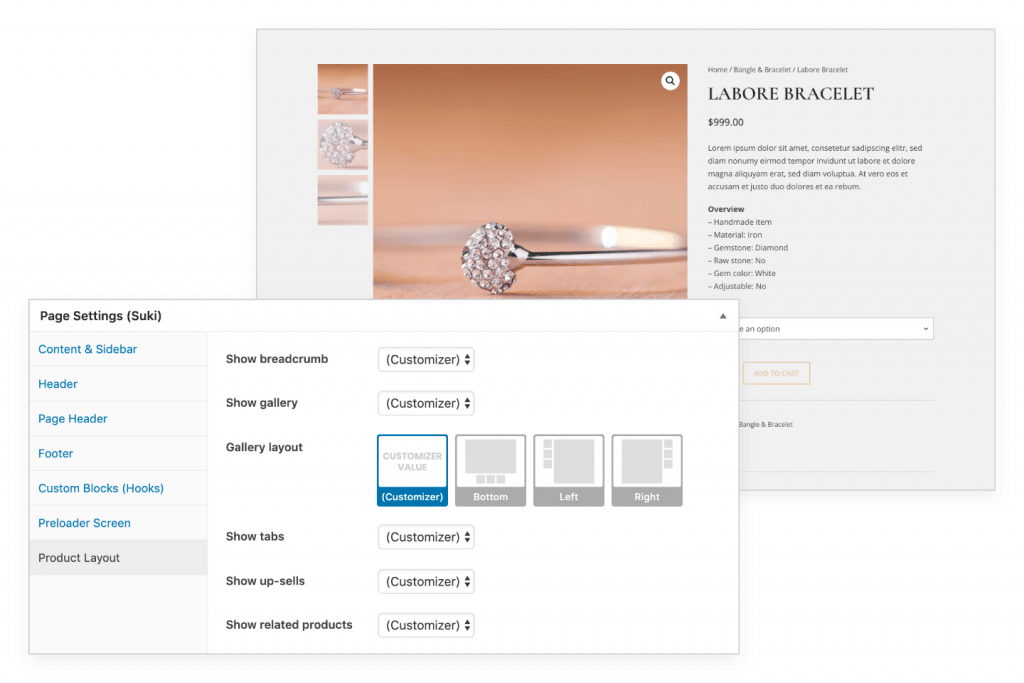 WooCommerce Product Quick View
Allow your customers get a quick look of any product details without opening the actual product page.
WooCommerce AJAX Add to Cart
Let your customers adding products to cart with fast and smooth effects without reloading the product page.
WooCommerce Off-Canvas Filters
Let your customers find the products they love using filter widgets inside the smooth sliding off-canvas panel.
WooCommerce Checkout Optimization
Make your cart and checkout processes easier and faster for your customers to get higher sales conversion.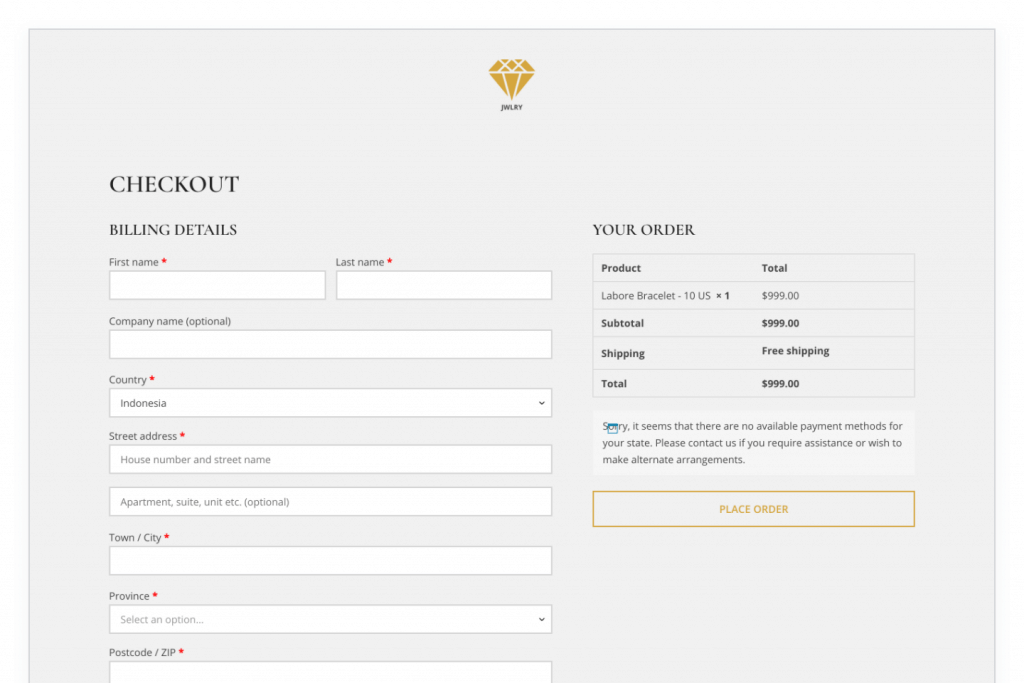 Small Size — Huge in Performance
More than 400 new options introduced on Suki Pro, yet it doesn't hurt your website's performance at all.
Less Than 10KB Resources
With all the new features enabled, Suki Pro only adds very tiny amount of resources on the frontend.
Still... No jQuery
Just like Suki theme, Suki Pro doesn't require jQuery and only uses the clean and fast Vanilla JS too!
Resources Management
Only the enabled modules are loaded to keep the memory usage as optimum as possible.
Trusted by Many WordPress Professionals
With such a competitive WordPress theme market, the Suki team manages to bring a powerful WordPress theme to the table. Suki is very fast, offers enticing options and features and it works perfectly with the Brizy builder. I highly recommend it.
The best lightweight theme I ever know. Frontend is 20KB size, only 2 HTTP requests, no jQuery. I cannot find another theme that better than Suki right now. Even Suki Pro is no jQuery too, powerful!
From the get-go I was impressed by Suki's ease of use and speed. Optimized for page builder enthusiast, it gives you total control over building your own header, and the ability to deactivate the modules within the theme you don't use. A 5-star contender for page builder themes!
Suki is truly a great theme, blazing fast, really flexible and customizable. Moreover, with Pro version you get all you need to build amazing websites without coding.
Ready to Take Your Website to The Next Level?
Only $59 for unlimited websites