If you put on complicated payment procedures, your customers may not be able to make a purchase. This is crucial as you might lose sales. Hence, some best WooCommerce payment plugins can help you boost conversions, sales, as well as minimize cart abandon rates (CAR).
Due to the pandemic, people are more likely to shop online. As a result, online businesses start implementing a suitable payment system as one of the strategies to get more sales. Unfortunately, WooCommerce only provides a few payment options. Therefore, it is a concern for store owners to make customers convenient to use payment methods they prefer to proceed with the purchase.
There are more than 1 billion eCommerce websites available with tons of digital buyers these days. Consequently, incorporating some checkout options or payment gateways is necessary for WooCommerce stores. Therefore, in this article, we will discuss:
Let's dive in and learn!
What is the WooCommerce Payment Plugin?
Before getting to know some best WooCommerce payment plugins, you should understand what a payment gateway is.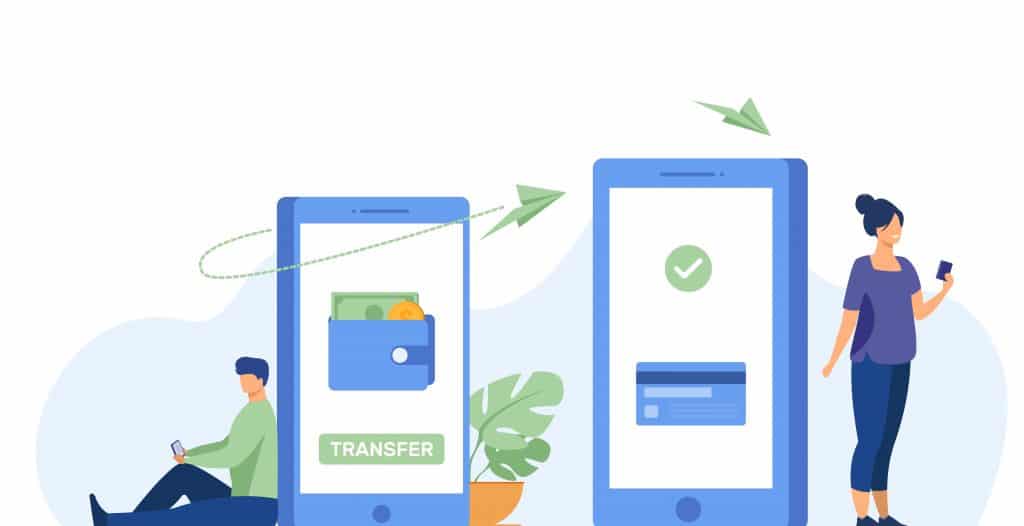 In a nutshell, a payment gateway is a third-party solution used by online stores and merchants to undergo an online payment process as well as transfer all data and information related to it. As a result, you can accept payment made through your store.
Payment gateways integration is essential for WooCommerce stores. Such integration will increase user experience, which means your customers can go with online payment easily after clicking the order button on the checkout page.
Likewise, WooCommerce payment plugins are designed to work with your WooCommerce store. It handles all online payment requests without hassles. Moreover, this plugin will help you securely access the customer's CC number, expiration dates, as well as personal information.
What this plugin do are:
Accepts money from customers
Passes the payment through the WooCommerce store's servers
Transfers the payment to the relevant and connected bank accounts
Verifies customers' billing information
Validates funds for every customer's payment method
Approves and gives permission to the customer to proceed with the payment
Such a simple and easy process, right?
What are Factors to Consider When Choosing the Right Payment Plugin?
Using the right payment plugin will save you a lot of time to cope with orders and the payment process. That is why there are a few important factors you should keep in mind before installing a free or premium WooCommerce payment plugin.
Ease of use: Choose the most user-friendly plugin and avoid ones that are difficult and confusing to use.
Transaction Fee: All payment gateways charge different transaction fees for every purchase. The fees may vary according to card type, business location, or payment type the customers choose. Hence, you should compare transaction fees of several providers and pick one that reflects the balance between the transaction fee and other features offered in the plugin.
GDPR: The payment plugin must provide information about Privacy Policy and GDPR compliance about how they will process the customer data.
Security: Choose the plugin that comes with additional security and fraud protection features.
Currency Support: The payment plugin should support both local and international currencies.
Availability: Ensure that the payment plugin works and is available in the regions where you and your customers reside. Also, make sure it supports most of the credit and debit cards providers to reach more customers.
Recurring payments: If you plan to sell subscription-based products with automatic renewal, look for the plugin with recurring payment option beside one-time payment.
That being said, now let's explore some best WooCommerce payment plugins to put on your store.
Best Free & Paid WooCommerce Payment Gateway Plugins
Since WooCommerce supports multiple payment gateways, you can pick some of the best ones to integrate into your online store. Here we have listed out the best WooCommerce payment plugins in the market, including the features and pricing as well.
Without further ado, let's go to the meat of the matter!
1. Authorize.Net

The first recommended best WooCommerce payment plugin is Authorize.net as it is so easy to use. With the help of this plugin, all business owners can proceed their store to the next level.
Besides, Authorize.net is a trusted payment plugin providing a secured credit card and eCheck processing. Moreover, the plugin allows you to personalize the checkout process to make it more engaging for buyers and visitors.
Another interesting feature is you can integrate this plugin with the Auhtorize.Net Reporting extension. That way you will be able to get a daily email about your store transaction in a CSV file format.
Other Features:
Card tokenization
Customer profile
Supports WooCommerce Subscriptions, WooCommerce Pre-Orders, and Accept.js
Accepts international transactions
Automatically process refunds and voids
Pricing: $79 per year
2. NMI Payment Gateway by Pledged Plugins

Do you partner with several merchants in running your online store? Then, this plugin is a good choice!
NMI comes to the list of the best WooCommerce payment plugins since it is easy to configure, install, and connect with your eCommerce store. Moreover, you can use this plugin to accept any type of online payment.
Besides, you will be able to receive the money transferred through credit cards or eCheck directly from your site's checkout page. Hence, you do not need to redirect customers to the external page to proceed with payment.
Most importantly, the plugin applies collect.js tokenization in securely delivering payment data to NMI. So, do not fret about the PCI-DSS certification.
Other Features:
Refund via dashboard directly
Send receipts from your merchant account
Pay via saved cards for quicker checkout (Enterprise plan)
Restrict certain card types
Option to authorize transaction only and capture later
Supports subscriptions and pre-orders
Pricing:
Pro: starts from $39.99 per year
Enterprise: starts from $79.99
3. Intuit Payments Gateway

You can count on Intuit Payment Gateway for secured and reliable payment processing. This is the best plugin to use so that customers experience an easy and fast checkout!
Besides, merchants that use Intuit Payments are recommended to use this plugin. Also, Intuit comes with an Increased Security solution where the customers' credit card info will be tokenized before getting sent to WooCommerce's server.
Moreover, you will have full control over checkout. Consequently, you can decide the appearance of the checkout page to provide a smooth checkout process for users or customers. In addition, it offers automated fields to input such as card formatting and numerical for the Mobile Credit Card Form.
Other Features:
Automatic Refunds and Voids
Save multiple payment methods securely
Intuit Payment eCheck
Capture previously authorized transactions
Accept Major Credit Cards or Debit Cards
Capture transactions when order status changes to a paid status
Detailed decline messages at checkout page
Pricing: $79 billed annually
4. Square for WooCommerce

When we talk about the best WooCommerce payment plugins, Square must be on the list! It works in some countries like Japan, Canada, the US, and Australia. Also, this plugin is suitable for physical stores with delivery services.
Once you get Square installed, you will be able to manage customers-related data, sales, and inventory in your store much easier. Besides, this plugin helps you accept payment from all the major debit and credit cards.
Most importantly, it comes with a fast deposit feature so you will receive funds within two business days. Additionally, you can use Square to work together with WooCommerce Subscriptions to enable recurring payment options.
Other Features:
Custom rates
Syncs products between the website and Square account
Advanced security (PCI Level 1 compliant)
Save payment methods and add labels for recurring customers
Fast checkout digital wallets with Apple Pay and Google Pay
Pricing: Absolutely Free!
5. Amazon Pay by WooCommerce

If your customers are active Amazon users, this is the best WooCommerce payment gateway you should be using! The plugin offers a high-security method to process every purchase made in your store.
Besides, customers can use their personal and payment info saved in an Amazon account. Therefore, it will be easier and faster to checkout, no need to create new accounts and re-fill the billing details.
Moreover, Amazon Pay is super easy to configure. Also, it comes with other features to make your WooCommerce store more outstanding. The features include transaction recovery mechanism, seamless onboarding, mobile optimization,
So, are you ready to reach more customers from Amazon? Let's get this plugin installed on your store!
Other Features:
Supports multiple currencies
Payment protection policies
Supports recurring payment in many countries
Automatic Decline Handling
PSD2 compliant
Pricing: 100% Free
Get Amazon Pay for WooCommerce
6. WooCommerce PayPal Payment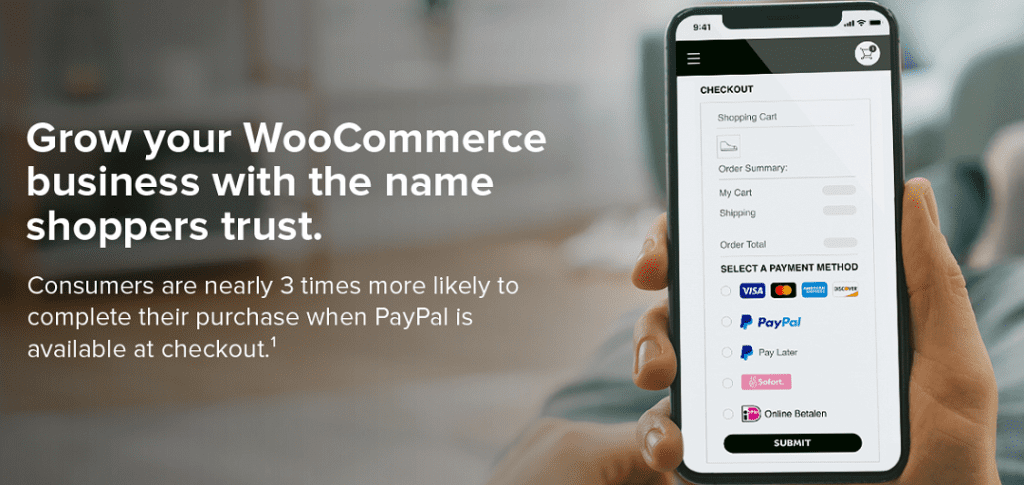 Paypal Payment is another best option for a feature-rich payment processor to help you run a safe and secure online transaction. Also, PayPal is the most used payment gateway worldwide so that you get rid of insecurity among customers when they close a deal.
Besides, you can use this plugin to accept various payment methods including debit and credit cards, Venmo (only for US customers), and PayPal Digital Payments. Moreover, it could detect where your customers are and suggest country-specific or local payment methods to proceed with the purchase.
Further, you can offer PayPal Credit or Pay Later options for customers in certain countries like the UK, France, Germany, and the US. As a result, they should not pay upfront and it can increase conversion rates due to fast checkout flow.
Other Features:
Pass customer's PayPal account information to your store's payment wall
Pay Later messaging on your site
Set up flexible plans with fixed pricing
Offers subscriptions with discounted trial periods
Supports WooCommerce Subscription
Fraud protection
Built-in compliance
Pricing: Free
Get WooCommerce PayPal Payment
7. WooCommerce Stripe ACH Gateway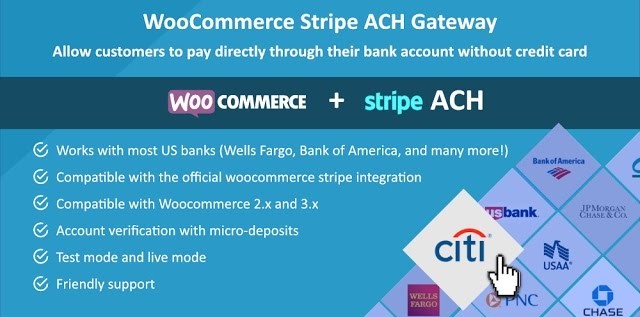 Stripe ACH can be one of the alternative payment gateways as it is compatible with WooCommerce. This payment gateway can be used by both small businesses and big enterprises.
Besides, Stripe ACH has an intuitive design and provides a better checkout experience. As its name implies, this plugin allows you to accept ACH payments and deposit them directly through e-banking transfers by Plaid.
In addition, you can request installation and configuration services for free to use this plugin. Also, ACH payments made in Stripe have lower fees, and there are no monthly or verification fees.
Moreover, if you are selling subscription-based products or services, this is the best workaround to process recurring payments. Last but not least, this plugin works well on both mobile and desktop versions.
Other Features:
Allows payment with the bank account number and routing number
Auto refunds via ACH Stripe and Plaid
Plaid integration
Supports native html5 dialogue
Customization via CSS
Verifies account with micro-deposits
Supports WooCommerce Subscriptions
Pricing: $197
Get WooCommerce Stripe ACH Gateway
8. Cryptoniq Cryptocurrency Payment Plugin

Are you planning to expand your reach to customers using cryptocurrency to purchase in your store? Well, Cryptoniq is the best payment gateway plugin to work with your WooCommerce store!
This plugin is quite different from other solutions. With the help of Cryptoniq, you can integrate payment tools using cryptocurrency. Cryptoniq was designed and built to provide a more convenient way to make payments.
Currently, the plugin supports 4 cryptocurrencies. They are Etherum, Bitcoin, Dogecoin, and Litecoin. Most importantly, there are no third-party services or transaction fees applied in this plugin.
What a useful tool to conduct payment in cryptocurrencies!
Other Features:
Decentralized payment method
Responsive payment box
Admin panel
Multi-Language
Supports 169 currencies
Pricing: $27 for a regular license and $199 for an extended license
9. WooCommerce Pesapal Payment Gateway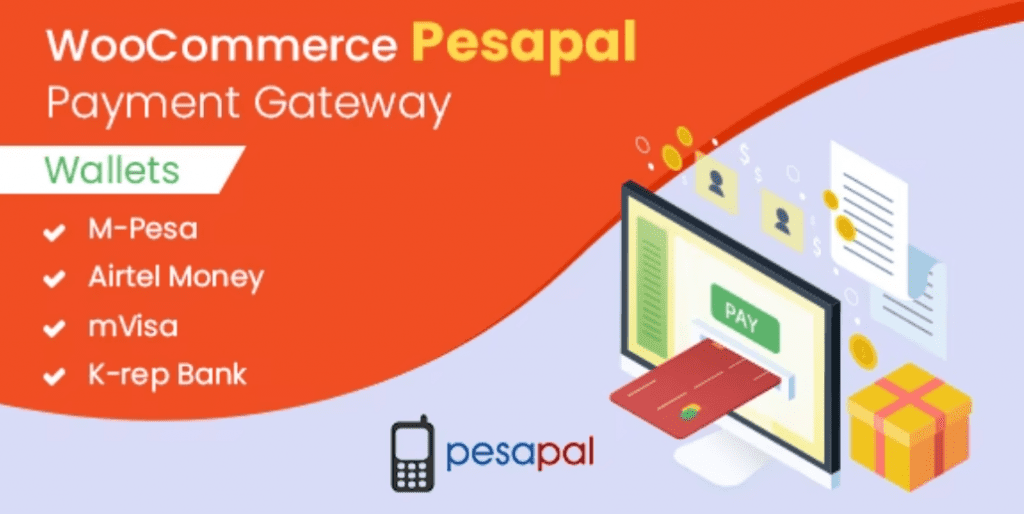 This is a simple yet versatile plugin to use! Pesapal comes to the list as the best WooCommerce payment plugin. With the help of this plugin, you can offer a wide range of payment options to customers.
As its name suggests, customers will be able to make a purchase using Pesapal once this plugin is installed in your store. Other than that, Pesapal supports multiple eWallet such as mVisa, Airtel Money, K-rep Bank, and M-Pesa.
Moreover, this plugin is often used in most African countries like Zimbabwe, Malawi, Tanzania, Uganda, Rwanda, and Kenya. Pesapal is the best option to create hassle-free payment processing as well as increase user experience.
Other Features:
Supports eWallet
Instant payment with Pesapal
Easy setup
Pricing:
Regular Licence: $39
Extended Licence: $99
10. WooCommerce USAePay Payment Gateway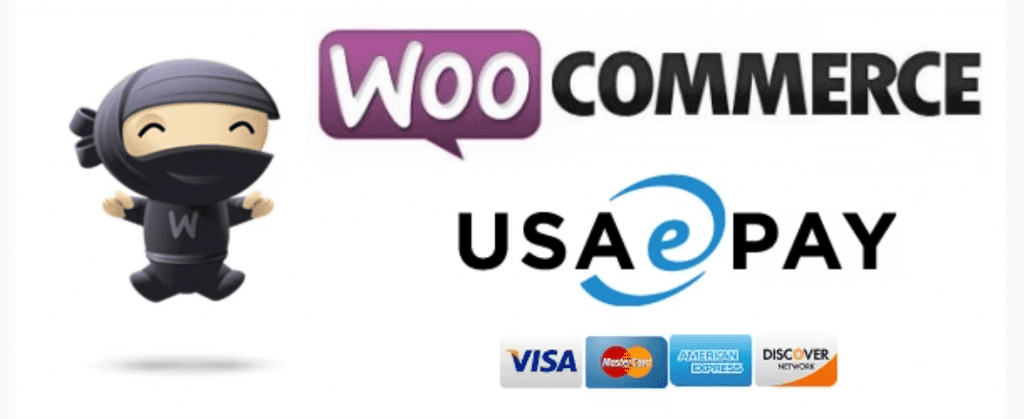 Looking for a reliable, secure, and fast payment gateway plugin? Then, go for WooCommerce USAePay. With this plugin, you can team up your WooCommerce store and US Epay to make a seamless checkout experience.
Besides, you can leverage this plugin to accept subscriptions, standard and recurring payments in your store through USAePay API integration. Plus, WooCommerce USAePay is the best solution to undertake credit card transactions from many regions.
Most importantly, the plugin comes with an ECI certified and real-time gateway. As a result, you will be able to charge and receive payments in a short period of time.
Other Features:
Saved payment method
Supports multiple currencies
Refund via the dashboard
Supports AuthOnly Transaction
Processes credit cards securely without redirecting to the gateway website
Pricing:
Regular licence: $59
Extended licence: $150
Which WooCommerce Payment Plugin is the Best for a Seamless Payment Procedure?
We hope this article helped you decide to pick the right one for your business. Basically, the best payment plugin should offer excellent user experiences including transaction fees and availability in the targeted region.
Hence, the payment plugin you choose may depend on such factors as where your store is located, where your customers come from, and their preferences as well. In a good scenario, several online stores have multiple payment methods so that customers can choose the most preferred one.
Whether you install a free or a premium payment plugin, it is also necessary to run marketing efforts to generate more potential customers with some best WooCommerce marketing plugins.
So, have you tried one of the above plugins? Which one are you currently using? Are there any other plugins you'd recommend? Leave a comment below and let us know your experience!